Features
Answers comes packed with features, acting as the conversational layer between users and enterprise documents.
Prioritized answers
Additional answers
External answers
Multilingual answers
Profile boosting
Knowledge recommendations
Snippetization & ingestion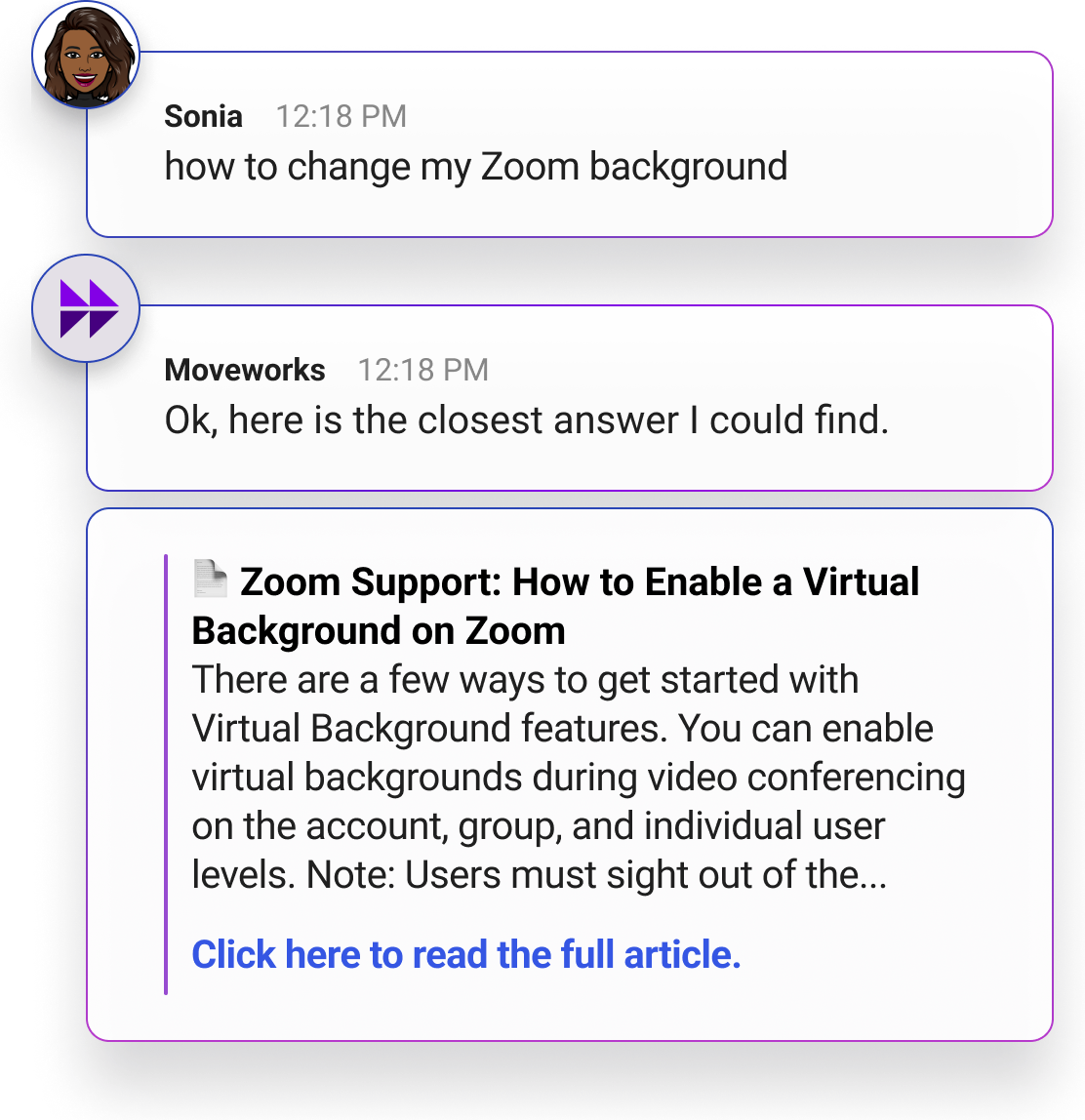 Prioritized answers
Shows a single high-precision answer whenever a specific question is asked, providing a decluttered experience.
Additional answers
Displays a set of relevant articles if the question is ambiguously described, and engages them to ask more specific questions or explore.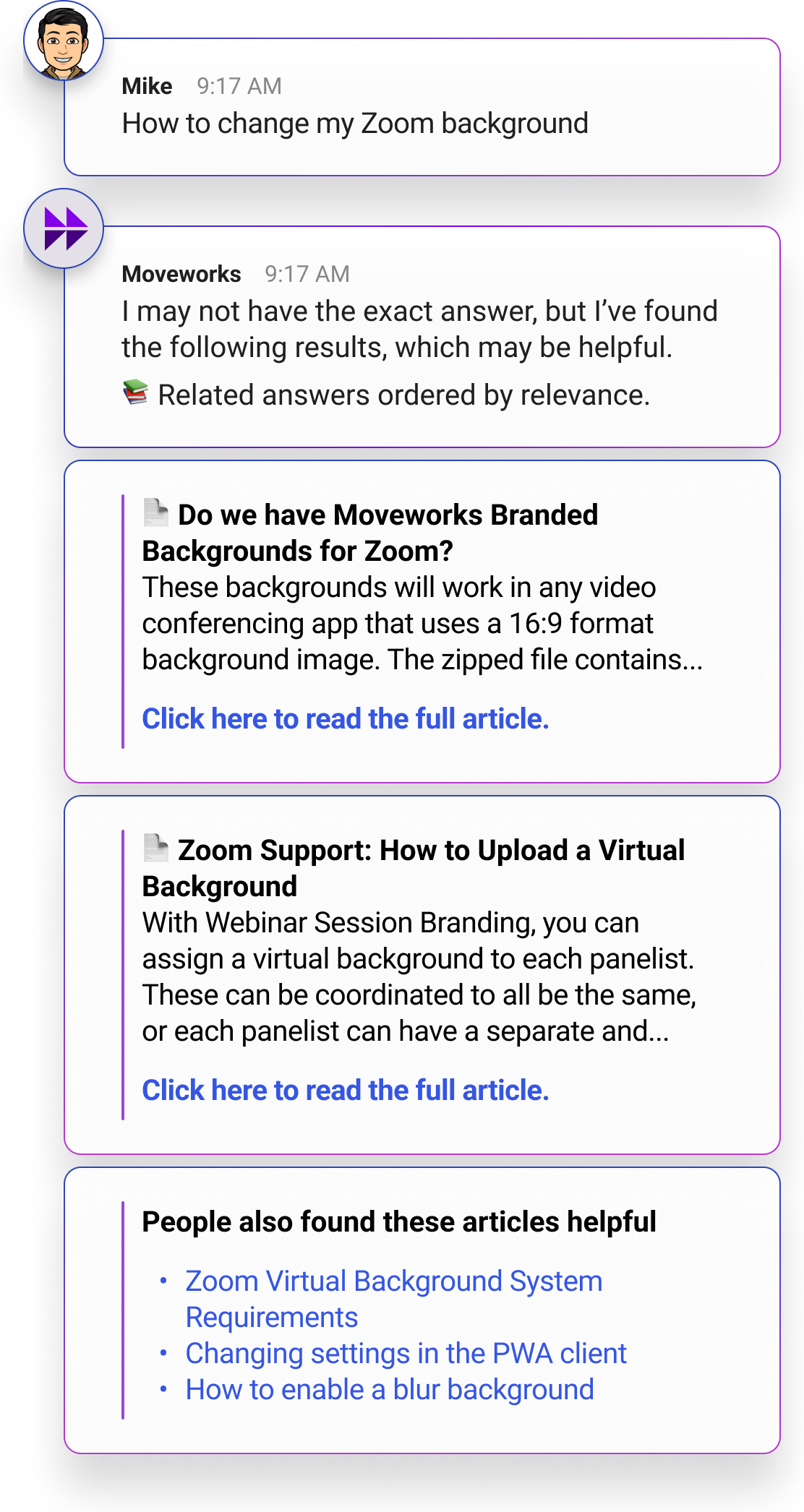 External answers
Automatically ingests and surfaces external support articles directly from trusted vendors, saving your team from writing net-new knowledge.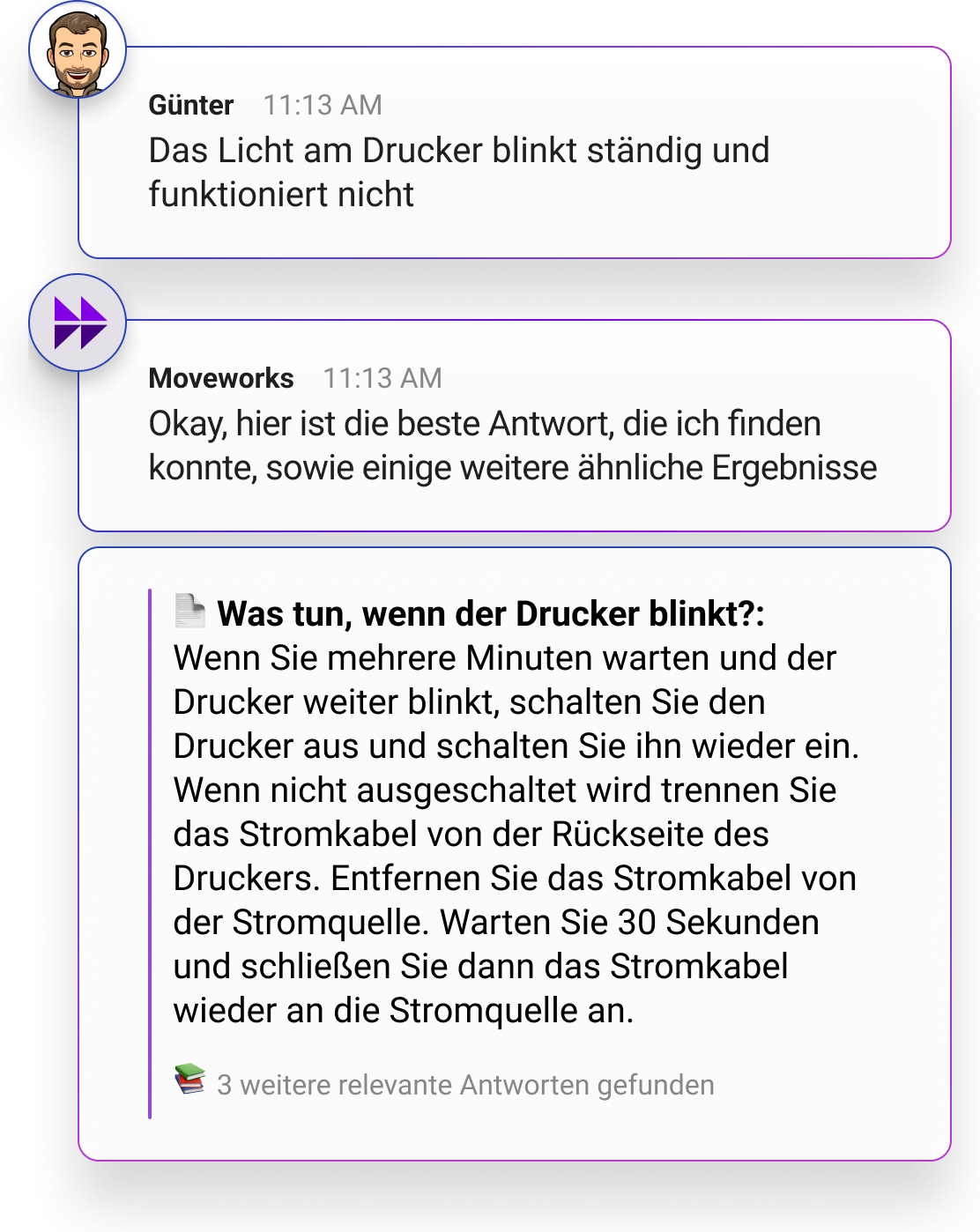 Multilingual answers
Translates snippets shown to end-users on-the-fly to provide a more personalized experience without your team having to translate documents to every employee's language.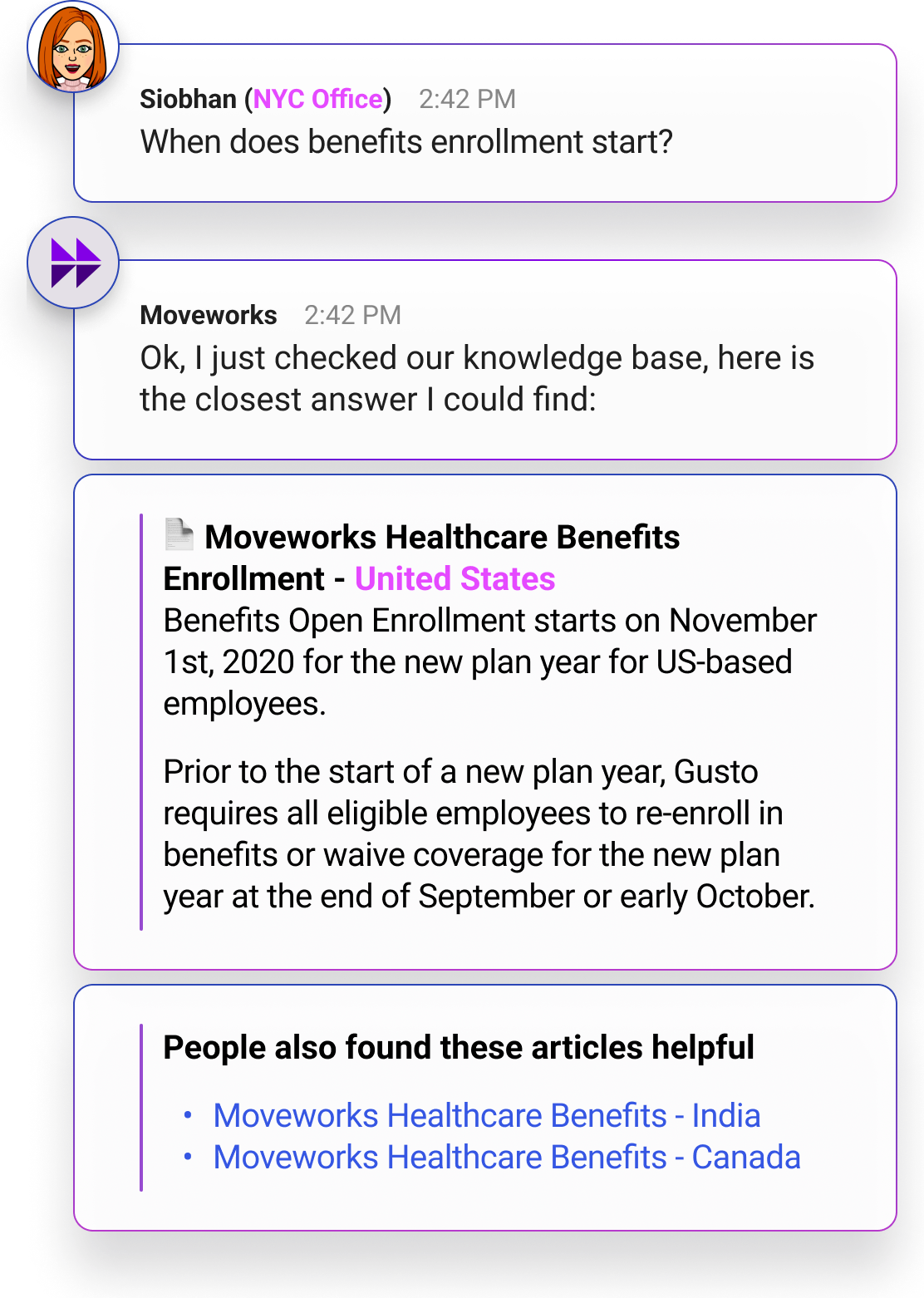 Profile boosting
Prioritizes content based on geo-tags found on the user profile or query for a more personalized, secure experience.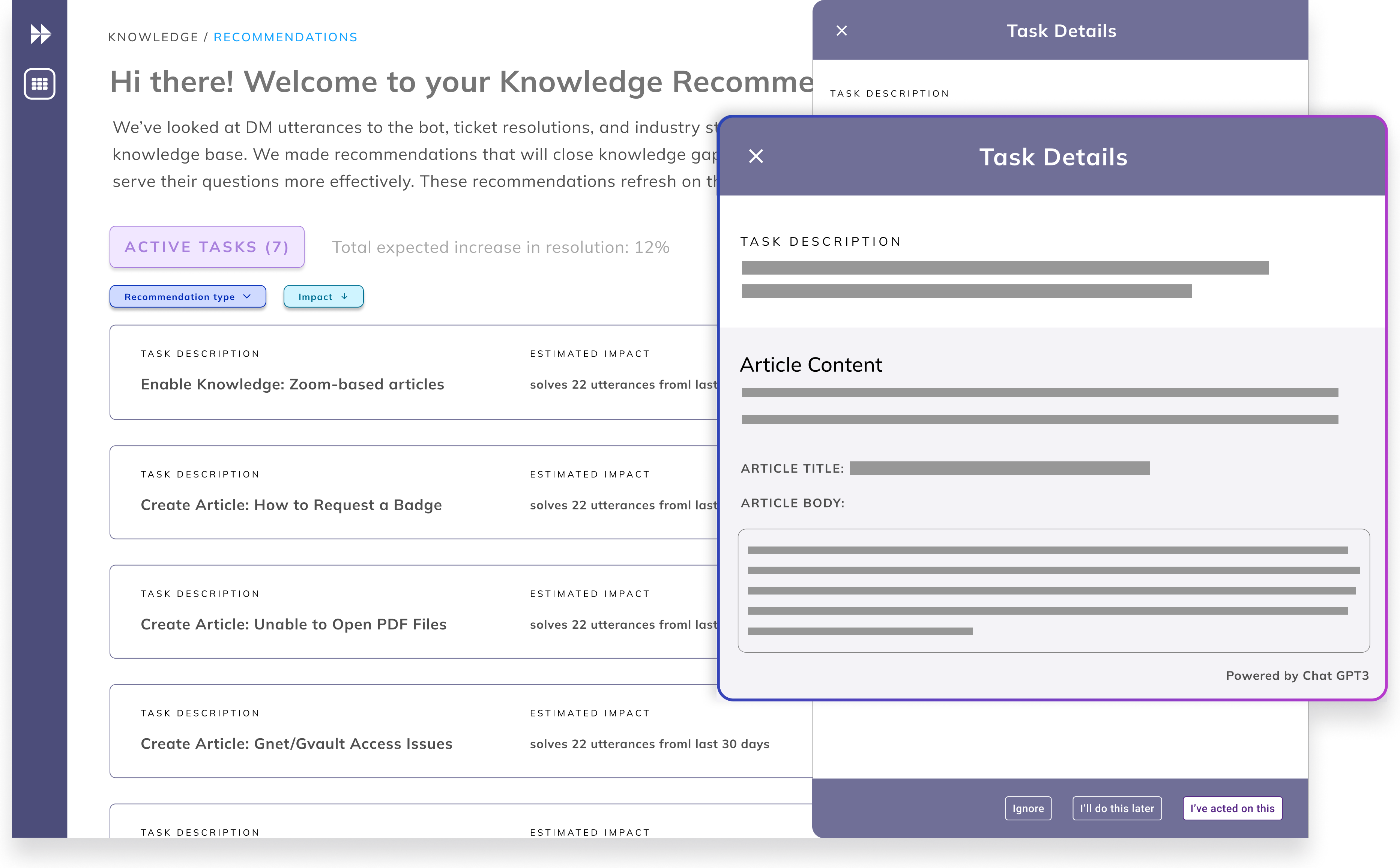 Knowledge recommendations
Searches across Moveworks customer base to find articles that answer gaps that your enterprise knowledge doesn't, and generates priority recommendations on what to create based on impact.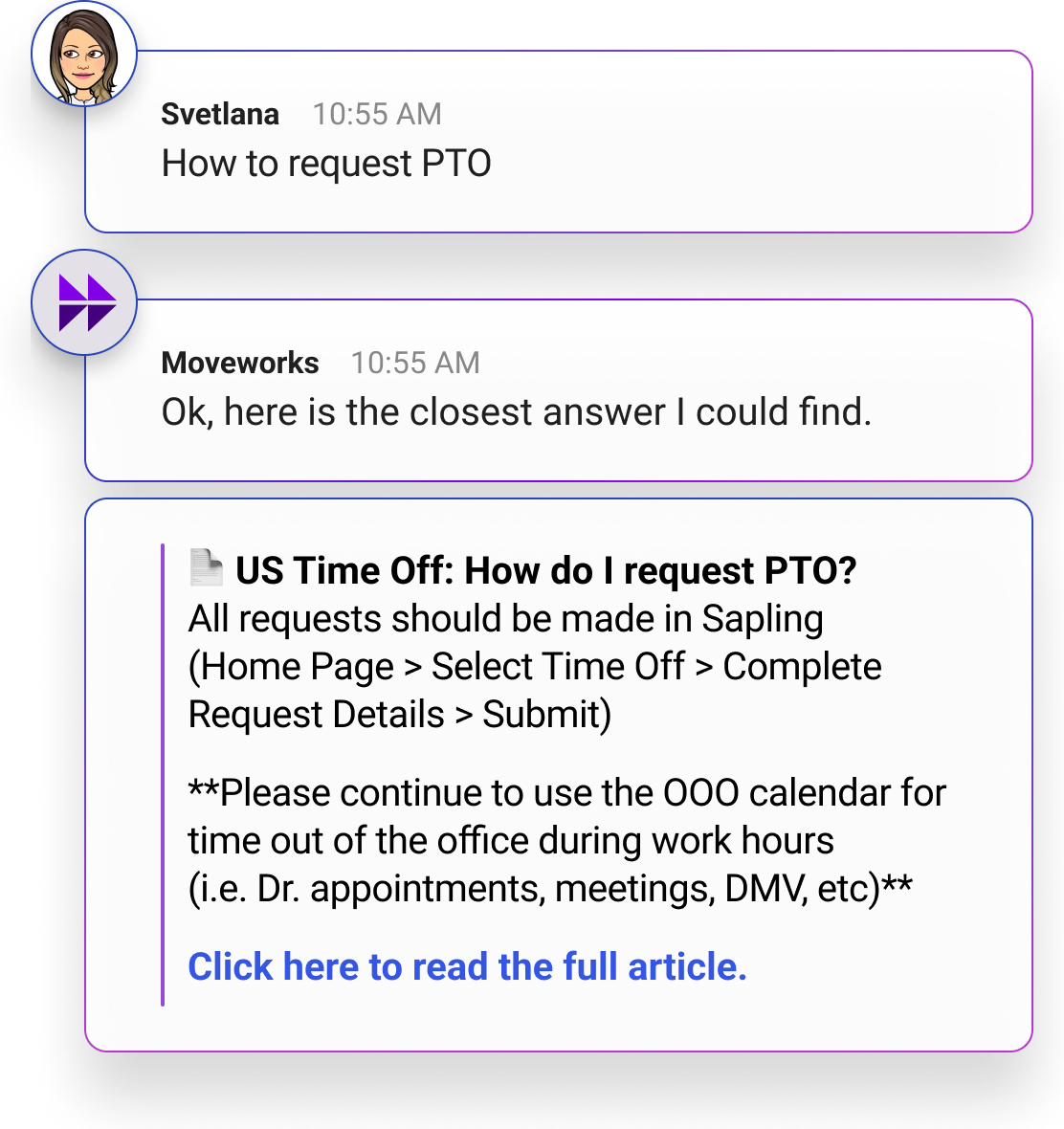 Snippetization & ingestion
Segments documents into snippets automatically with machine learning, so users get the precise answer that they're looking for without wasting time reading a full article. Ingests new snippets in real-time.