Experiences
Moveworks experiences are multilingual capabilities that stretch across every department and user interface. Whether it's searching company knowledge, editing email groups, or sending approval requests, our platform turns frustrating interactions into moments of magic.
Automate tasks
Find resources
Accelerate processes
Drive change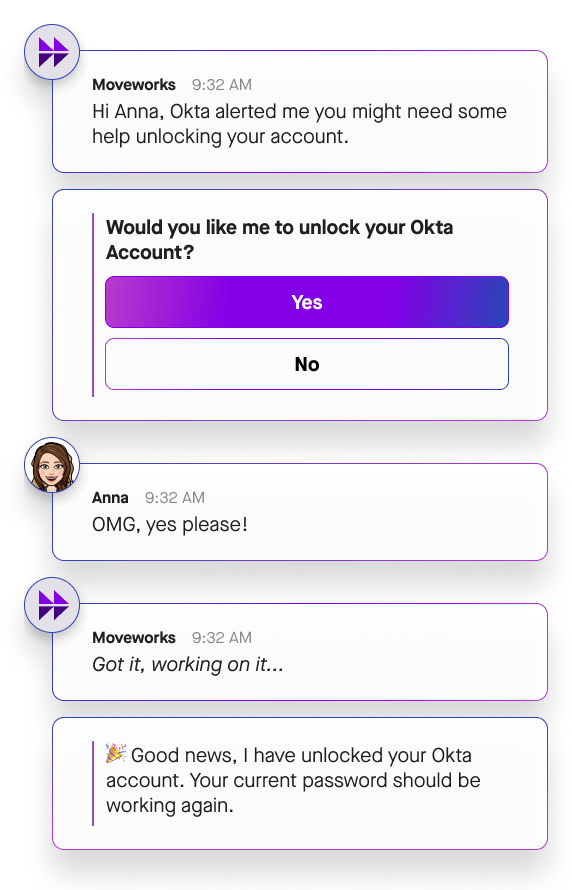 Automate tasks
Facilitate any action in a backend system with natural language — like adding someone to a security group or updating a timesheet. Control which employees have access.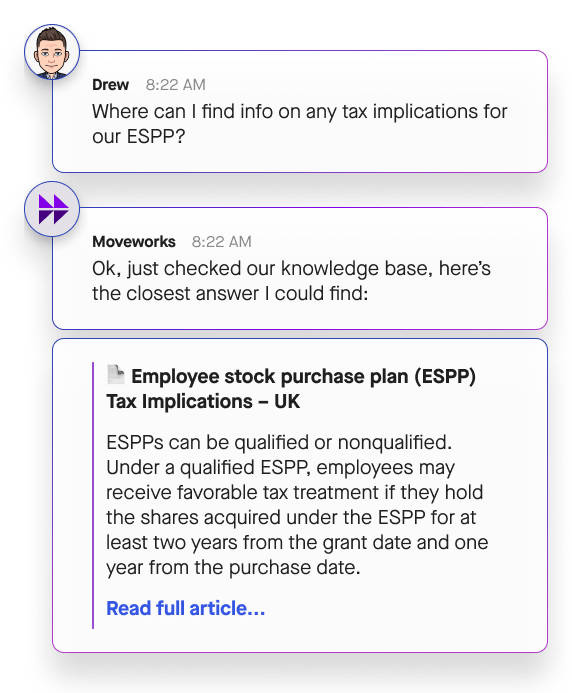 Find resources
Search across your entire company's resources for personalized answers — like knowledge articles, forms, fields from systems of record, and more. Turn usage data into better resources.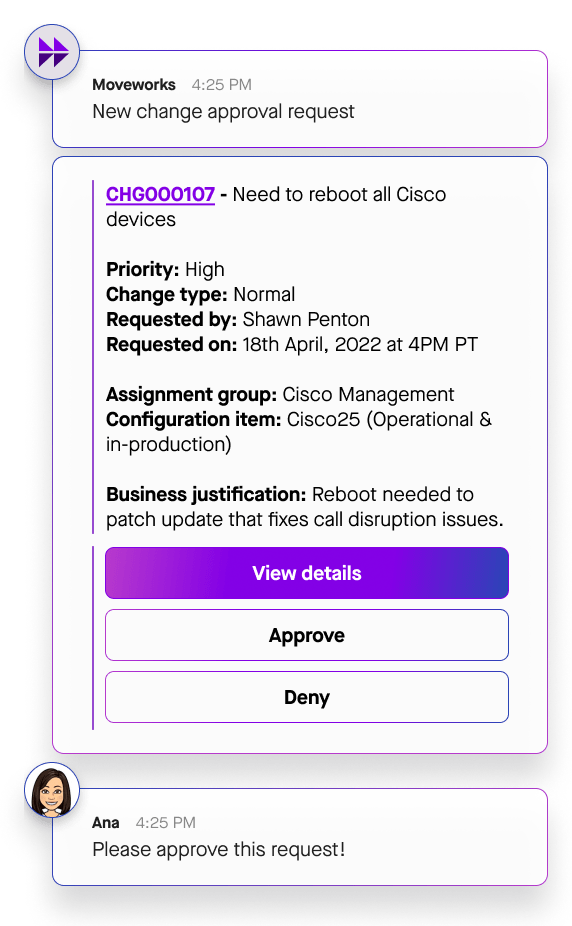 Accelerate processes
Route complex issues that can't be autonomously resolved to the correct assignment group or live agent. Streamline approvals with in-chat notifications and custom approval chains.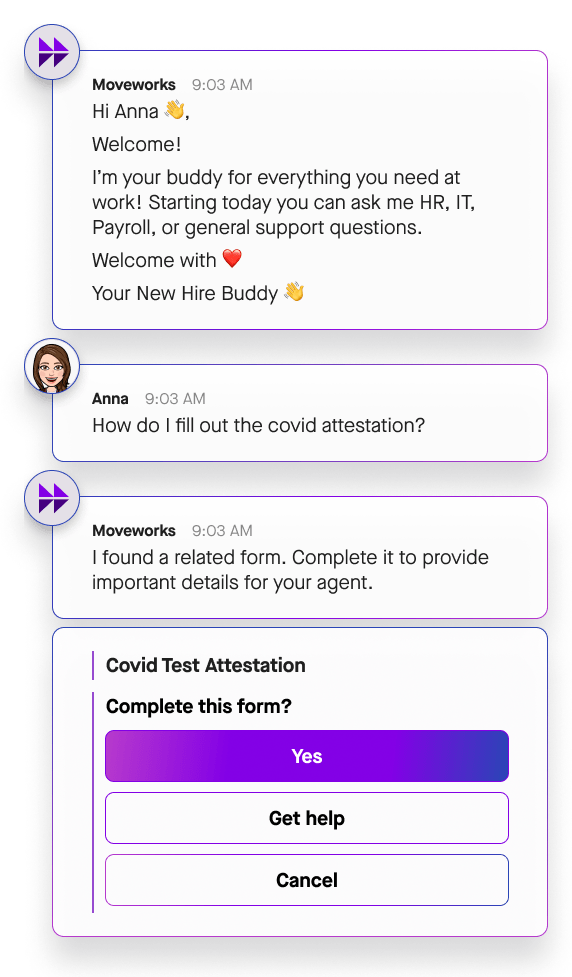 Drive change
Send targeted communications to any subset of employees, get actionable insights to improve your support environment, and constantly get more value from Moveworks.