Features
Moveworks Approvals comes packed with features, acting as the conversational layer between managers, users and their approvals.
Approval Notifications
Approval Actions
Approval Queue & Lookups
Approval Looping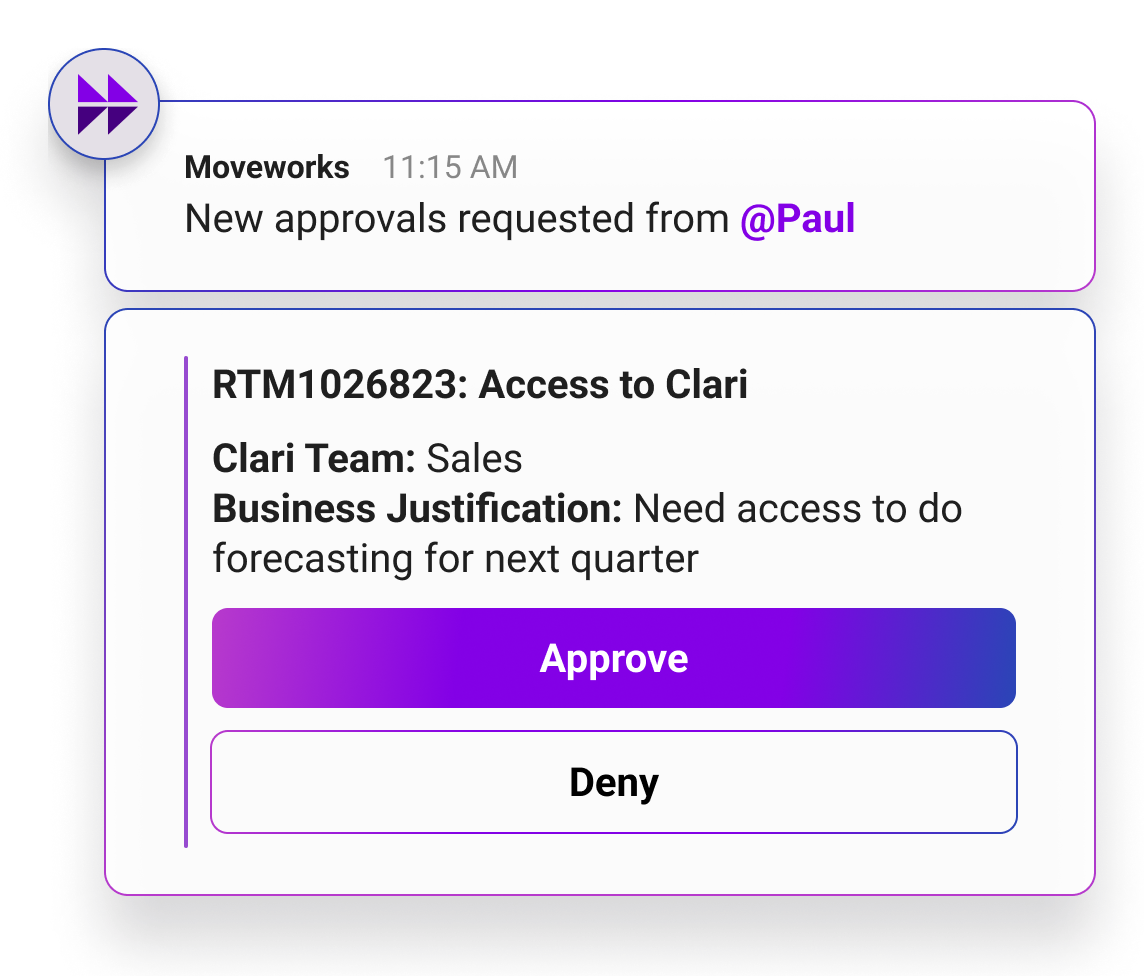 Approval Notifications
Based on your configured approvals workflows, the correct approver will automatically get notifications with the right level of detail to approve or deny the request in chat.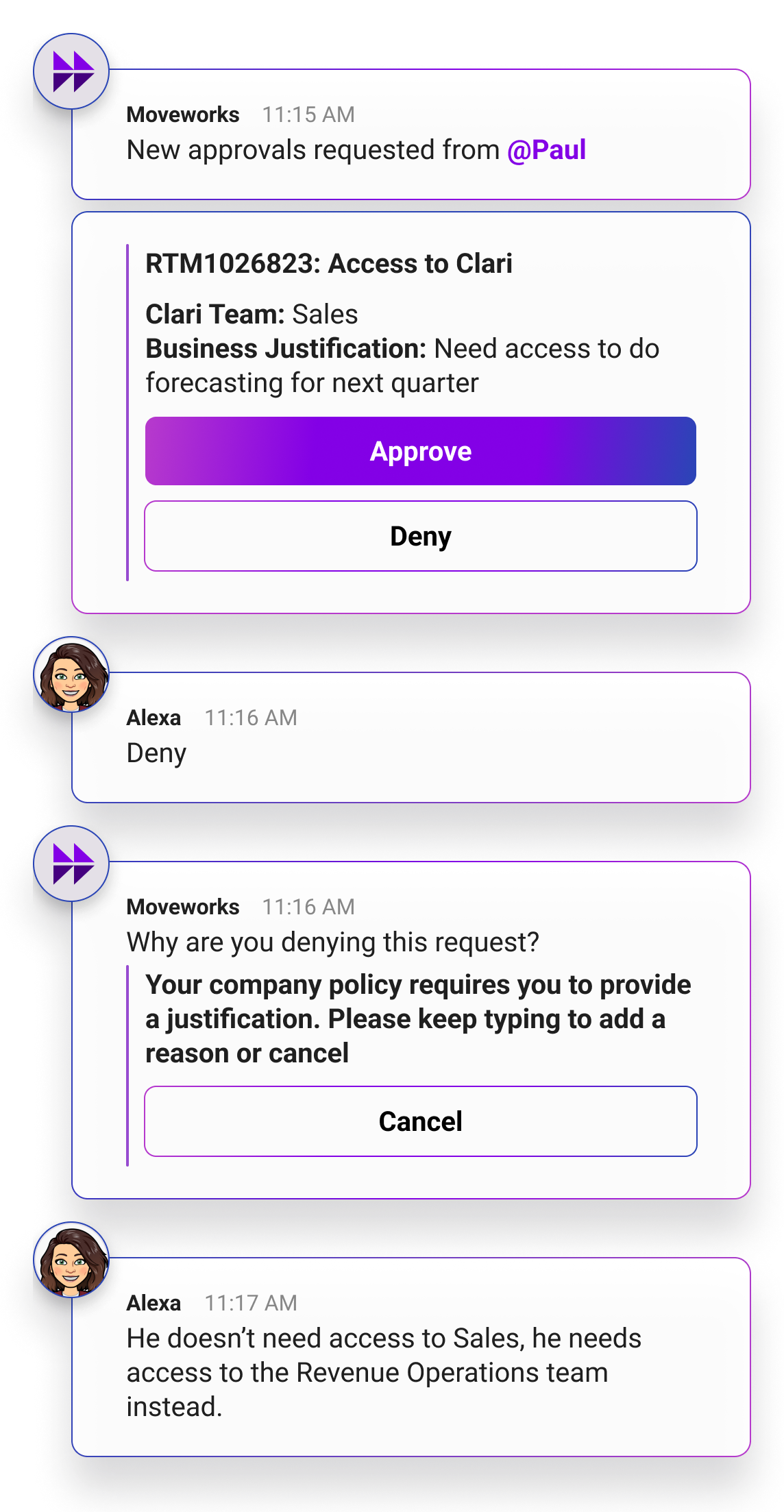 Approval Actions
Allow users to take action on approvals directly in-chat, or if necessary, use a deep link to access the relevant approval in your system of record.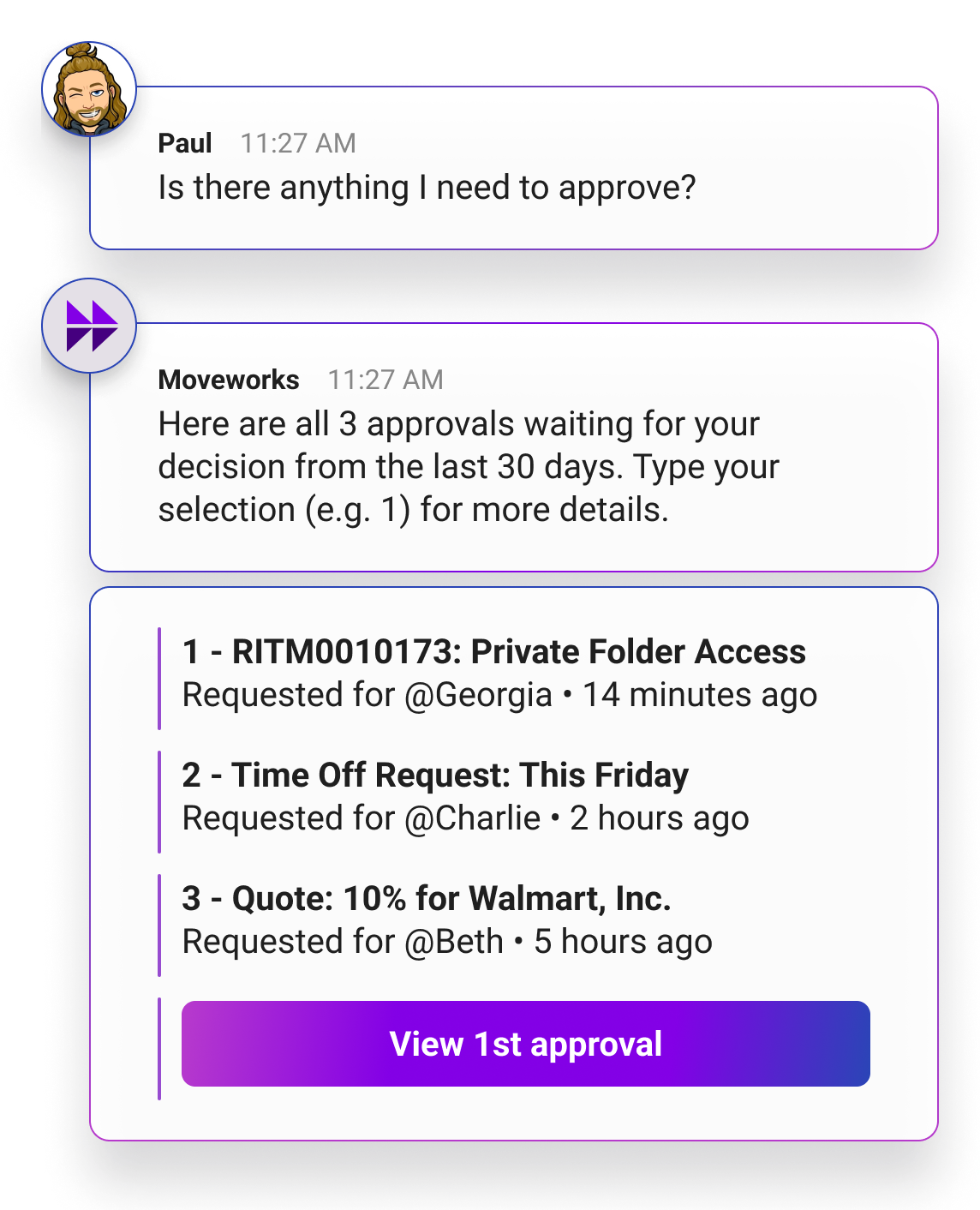 Approval Lookups
Managers can retrieve a list of all their open approvals any time they ask their Moveworks chatbot.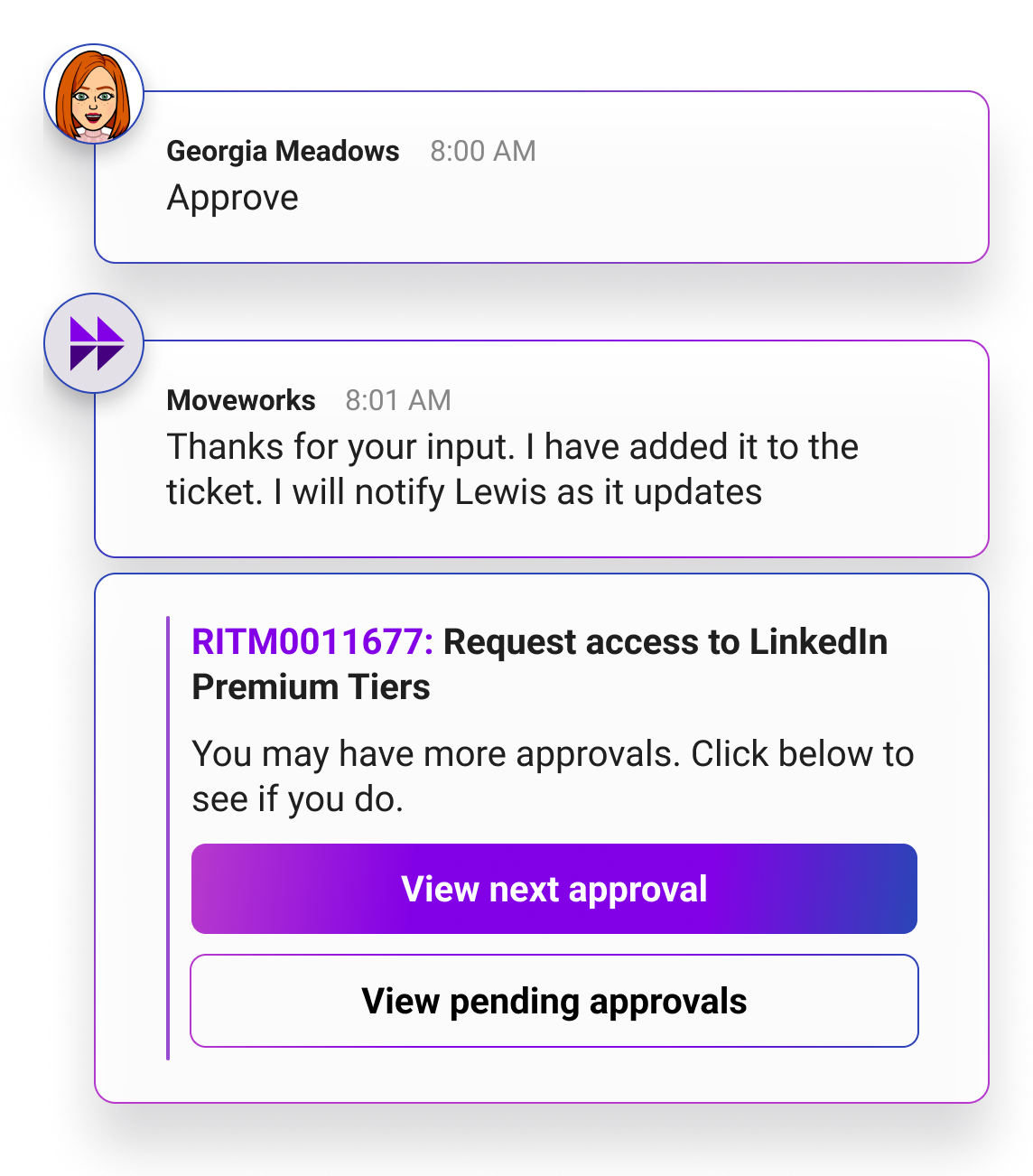 Approval Looping
Drive a chain reaction of acceleration by reminding approvers of all their open approvals anytime they accept or decline one.